Mugs for Mittens to Benefit My Student in Need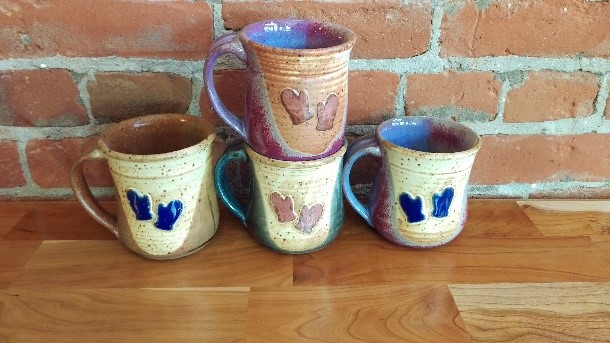 Friday, October 2nd will kick-off the Christmas season at Electric City Coffee (319 Central Avenue) from 5:00 – 9:00 pm at the First Friday Art Walk.

From October 2nd until Christmas, folks can come into Electric City to donate children's mittens or gloves. My Student In Need will distribute these mittens to children at various schools in Great Falls. You may also give a donation of any amount for My Student In Need to purchase mittens.

On Friday, tables will be set for children of all ages to decorate a pair of mittens to display on the walls of Electric City. Sequins, beads and yarn will be provided! These decorated mittens will be hung on the brick walls of Electric City until Christmas.

Ceramic coffee mugs will also be sold with embossed mittens with drip coffee included. All proceeds will go directly to My Student in Need to purchase more mittens.

Stop in anytime to drop off your mittens, purchase a pottery mitten mug or give funds to purchase mittens.

Join us this Friday at the First Friday Art Walk to begin your Christmas spirit.

Call Kim Wombolt at My Student In Need at (406) 750-2542 or Event Volunteer Becky Nelson (406) 899-8642 for more information.