Fiscal Agent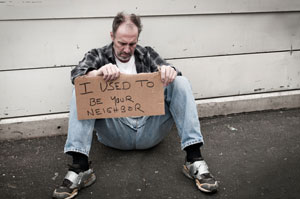 www.myneighborinneed.org is a group of caring individuals and non-profit professionals who simply wish to help their Neighbors in Need. We are a volunteer driven organization and receive no state or federal funding.
All of the Operational Costs associated with the project are paid through a generous sponsorship provided by Montana Farmers Union through 2013.
NeighborWorks, a 501-c5 non-profit organization is the official Fiscal Agent of the www.myneighborinneed.org. Under the IRS code, a non-profit organization may become the Fiscal Agent and/or Fiscal Sponsor of a special project whose mission is similar to that of the current non-profit organization thus allowing contributions/donations, including gift in-kind to be considered tax deductible as allow by law.
To receive tax deductible status, www.myneighborinneed.org is required to have a Fiscal Agent. Therefore as the Fiscal Agent, the IRS code allows for NeighborWorks to receive a small percentage of the contributions earmarked for the project to offset their hard costs associated with the gathering, processing, management and administration of the contributions. The balance of the contributions will be placed into a Trust Savings Account with Stockman Bank of Montana. Stockman Bank is providing this account free of charge. This account is used to help fulfill Need Requests that may go unfulfilled by the community, either due to the cost associated with that specific need or the actual need itself may be unique in nature.
Anyone wishing to donate to this project are encouraged to send your contribution to:
My Neighbor In Need
525 Central Ave
Great Falls, MT 59401
Please make your contribution payable to NeighborWorks and write My Neighbor In Need on the memo line.
www.myneighborinneed.org is operated and managed by My Neighbor In Need, LLC. There are no paid staff positions and the President receives no compensation from the organization.
Contact Us
www.myneighborinneed.org
P.O. Box 1788
Great Falls, MT 59403
Office: 406-750-2542

---